About Us
Meet the team and learn about how we are driven to
provide you with the best care possible for you and your children
Our Team
Our dedicated professionals are driven to providing you with the best care possible for you and your children.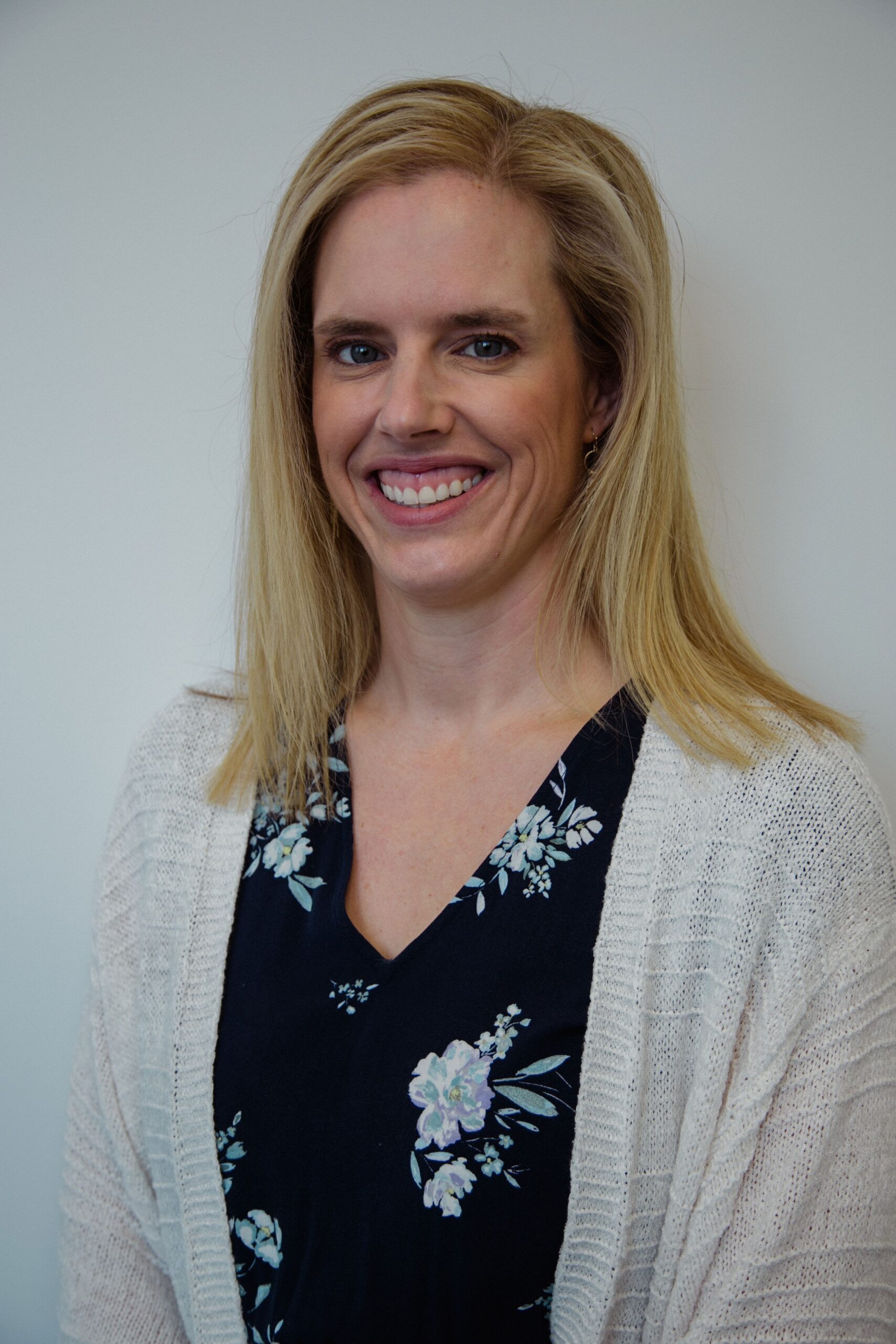 Dr Mary Nyvall, BA, MD, CCFP
I moved to BC from Ontario in 2006 to finish my residency in family medicine. During my training, I worked with a GP who did a large volume of obstetrics and I quickly fell in love with this area of medicine. I also fell in love with a British Columbian man…so 15 years and five children later, we continue to call Abbotsford home.
My "down time" is a bit limited with five kids under 13, but we all LOVE to travel to warm places, especially Hawaii. I also enjoy exercising, reading, growing in my faith and watching Netflix (sometimes all at the same time!)
When I'm not home with my own kids, there are few places I'd rather be than looking after "mommies and babies" (as my children say). Participating in one of the most exciting, terrifying and vulnerable times of a patient's life is a humbling honour. And what a privilege to have a job that I actually enjoy.
I have a particular heart for those suffering with postpartum depression and mental health struggles. I suffered from severe postpartum depression after my fifth child was born in 2015. For the 2 years I was off work, I had a picture up on my wall from a delivery I'd done early in my career. I was holding a beautiful newborn I had just delivered and joy radiated from my being…That visual reminder helped motivate me to get well so I could get back to doing the job I loved.
I have done maternity care exclusively for the majority of my career, looking after thousands of women and their newborn babes, but never as part of a collaborative clinic. This year, my youngest child started kindergarten, our world has been turned upside down by a pandemic and there have been many unexpected ups and downs. But this also provided the impetus I needed to both recognize and begin addressing the gaps in perinatal care within this community. I joined with my amazing midwifery co lead, Laura Lande and a team of inspiring health care professionals and the vision of the Fraser Birth Collaborative was 'born'.
Back to About Us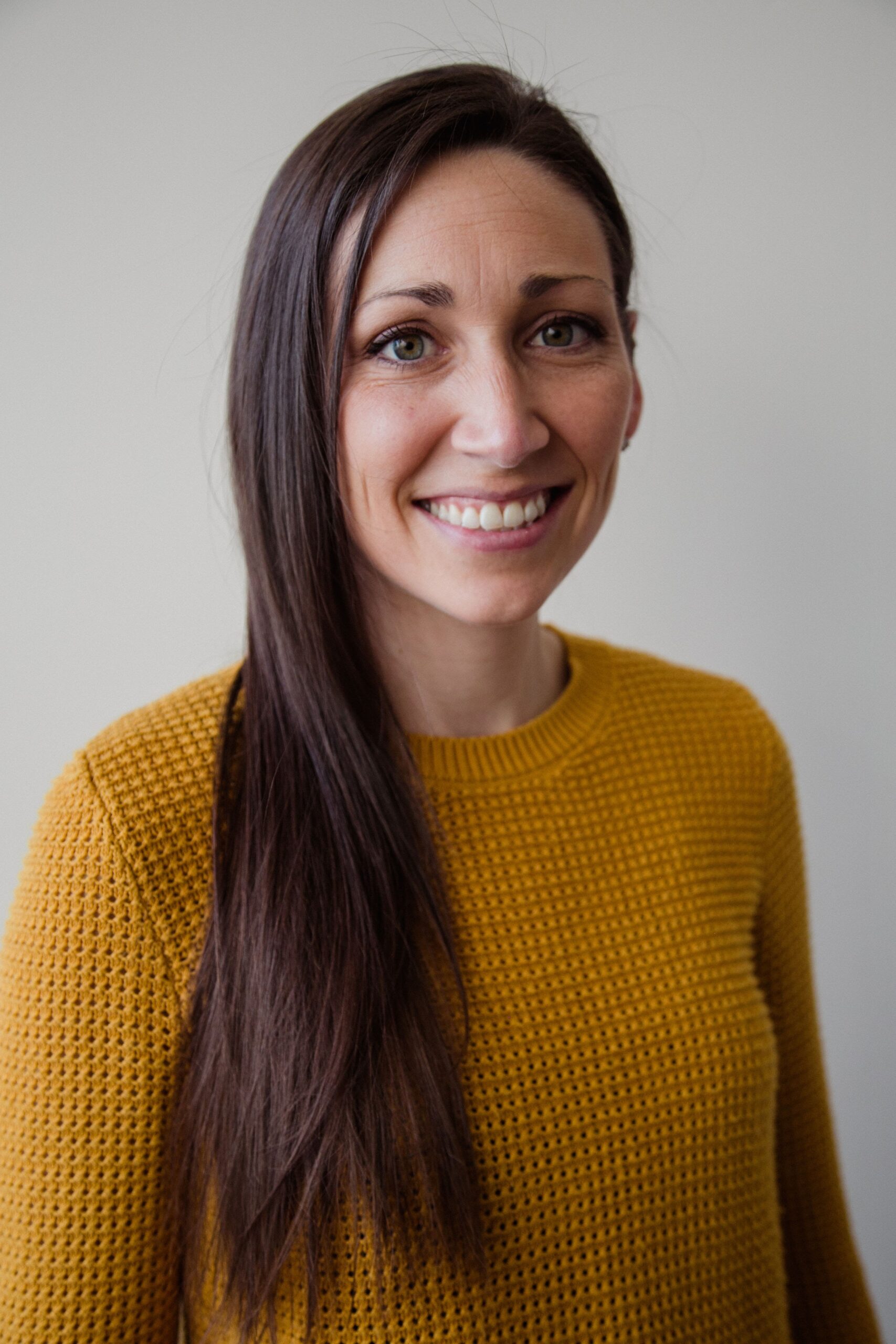 Dr. Danae Tracey, BSc, MD, CFPC (Locum)
I grew up in the Lower Mainland, graduated from UBC Medical School, and completed my Family Medicine Residency here in Abbotsford. From the beginning of my medical training, I have always had an interest in and love for obstetrics!
I am married and have an all-too-energetic toddler, who made me a mom and changed my world for the better. As a family, we spend a lot of our holidays in Uganda. Apart from work, I enjoy spending time with family and relaxing outdoors.
I feel so privileged to have maternity care be a part of my career as a general family practice physician. I find such joy in caring for patients from birth and across all stages of life!
Back to About Us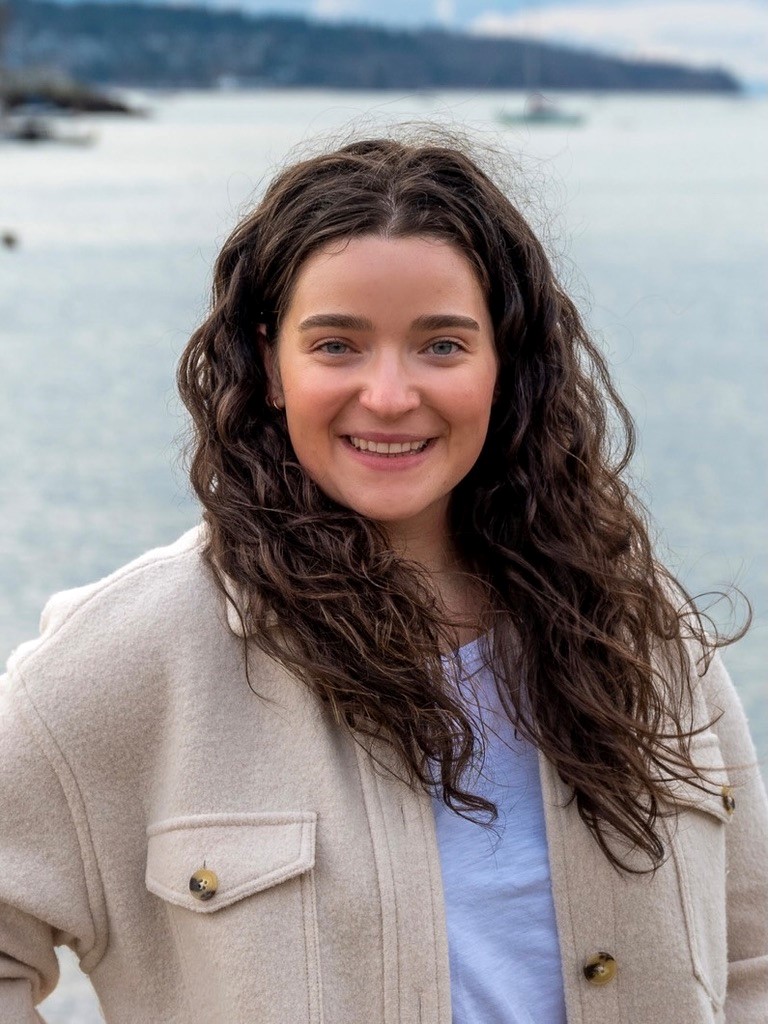 Dr. Kathleen Ennis, MD
Dr. Kathleen Ennis attended medical school at the University of British Columbia and completed her family medicine residency at UBC in Abbotsford-Mission. She completed additional training in obstetrics and women's health in Vancouver. She loves travelling, strong coffee, yoga and stand-up paddle boarding.
Back to About Us
Laura Lande, RN, RMW, Co-Lead
It's been an exciting journey developing and opening Fraser Birth Collaborative, and Mary and I are so excited to see this dream come to life. I started this path in 2006 when I studied nursing at Trinity Western University. I fell in love with Obstetrics nursing and immediately started at Abbotsford Hospital as a labour and delivery nurse in 2009. During my work here over the next years I conducted research, as part of my Masters of Science at UBC, on the effects of various maternal positionings in labour on fetal positioning in labour. Throughout my studies and work on the maternity floor I found myself drawn to the midwifery model of care – the woman-centred care, their philosophy of birth, and supporting families throughout the prenatal period, delivery, and the postpartum period. My family and I moved across the country to Toronto where I completed my midwifery studies. I worked as a midwife at Chilliwack Midwifery for three years and am grateful to the midwives and community for welcoming me, teaching me and helping me grow as a midwife before coming back to Abbotsford.
I am so excited to be back in Abbotsford. The collaboration between the many team members in this clinic is truly my dream and melding of my past nursing life and midwifery life. I feel strongly that having care delivered from a team will more fully meet the needs of our community – offering routine prenatal care alongside mental health services, breastfeeding supports, home visits, and higher risk physician care within one location and with one team!
Personally, my husband and I moved to Abbotsford from Surrey in 2008. We have four boys (2011, 2013, 2015, 2017) who keep us busy! We love to hike together with our dog, go skiing, spend time at Lake Chelan in Washington, and enjoy "Sunday-fun-day" with our extended family. My husband is an elementary school teacher so we love to go away at Spring Break someplace warm!
I'm looking forward to engaging with the moms, infants, and families in the Fraser Valley!
Back to About Us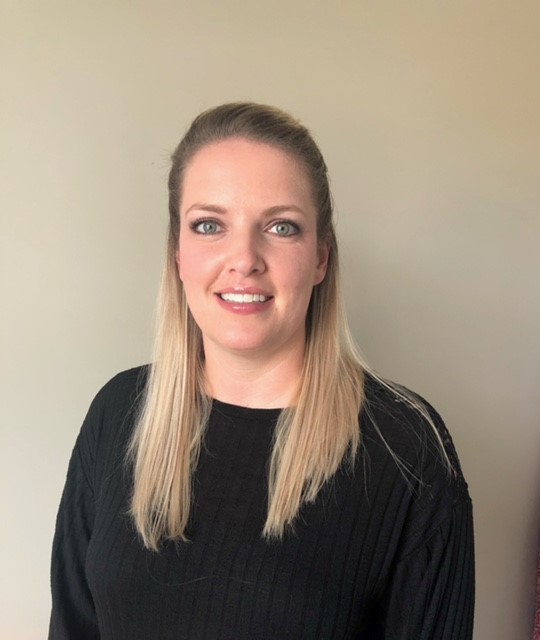 Erica Stevens, BSCN, RN
My name is Erica and I am honoured to be one of the registered nurses joining the Fraser birth collaborative team. I look forward to us getting to know each other in person but until then here is a little bit about who I am. I graduated from The University of the Fraser Valley with my bachelor of science in nursing in December 2009 and shortly after specialized in perinatal nursing. I have worked almost my entire career as a Perinatal nursing at Chilliwack general hospital. I was drawn to perinatal nursing because of the family centred care, supporting and educating families through their journey to starting or expanding their family.
My love for perinatal nursing grew even more when I started my family. I struggled with infertility for 5 years before having my first son after IVF and  again needed IFV to have my second son. My deliveries were extremely different and one very difficult. This opened my eyes more to how important the mental health component of perinatal nursing is for women. It also changed how I cared for moms before, during, and after birth.
When I am not at work I enjoy spending time with my husband and 2 boys at the river, going for walks rain or shine and pretty much anything that involves dirt.
When I heard about the Fraser birth collaborative I knew I wanted to be a part of it right away. I wanted to be involved in a larger part of patient and family maternity care in a place where there are so many interdisciplinary resources available to help women. I sincerely look forward to sharing with you all that I can.
Back to About Us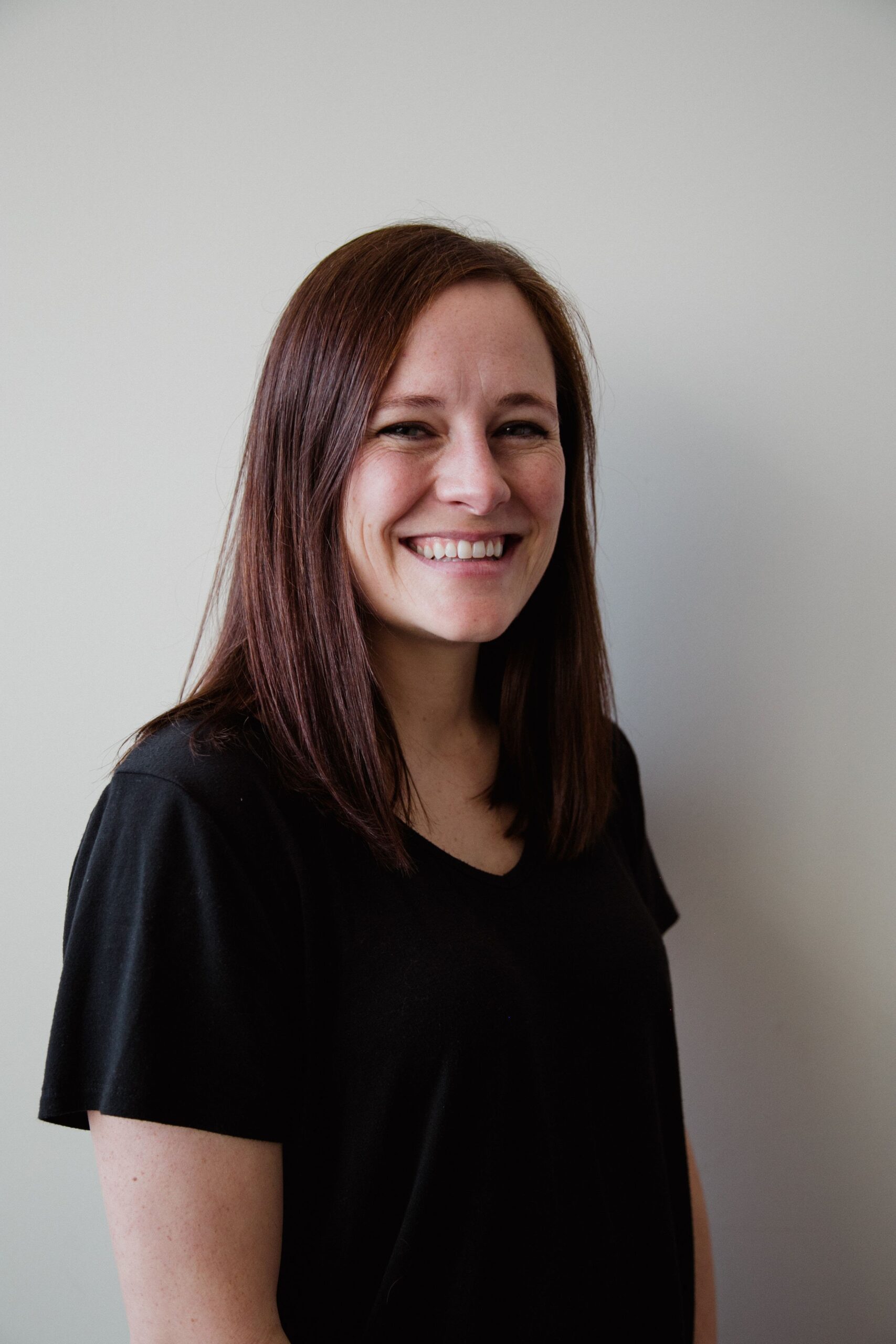 Brittany Funk, RN, BSCN
I completed my bachelor of nursing degree at the University of Calgary in 2009 and moved to B.C. with my husband as a newlywed.
I began working at ARHCC in maternity in the fall of 2009 and did my perinatal specialty through BCIT in 2010. Most recently I have been working in the maternity clinics at Jim Pattison Outpatient Care and Surgery Centre including outpatient fetal monitoring, antepartum home care, the nausea vomiting clinic, and the early pregnancy assessment clinic. I love being able to get to know women as I see them throughout their pregnancies. I have a passion for educating and ensuring patients are informed about their care.
In my free time I like to read and go for walks with my family. I'm a mom to 3 girls, with the newest born in January 2021. Each of my pregnancies has taught me something new.
Back to About Us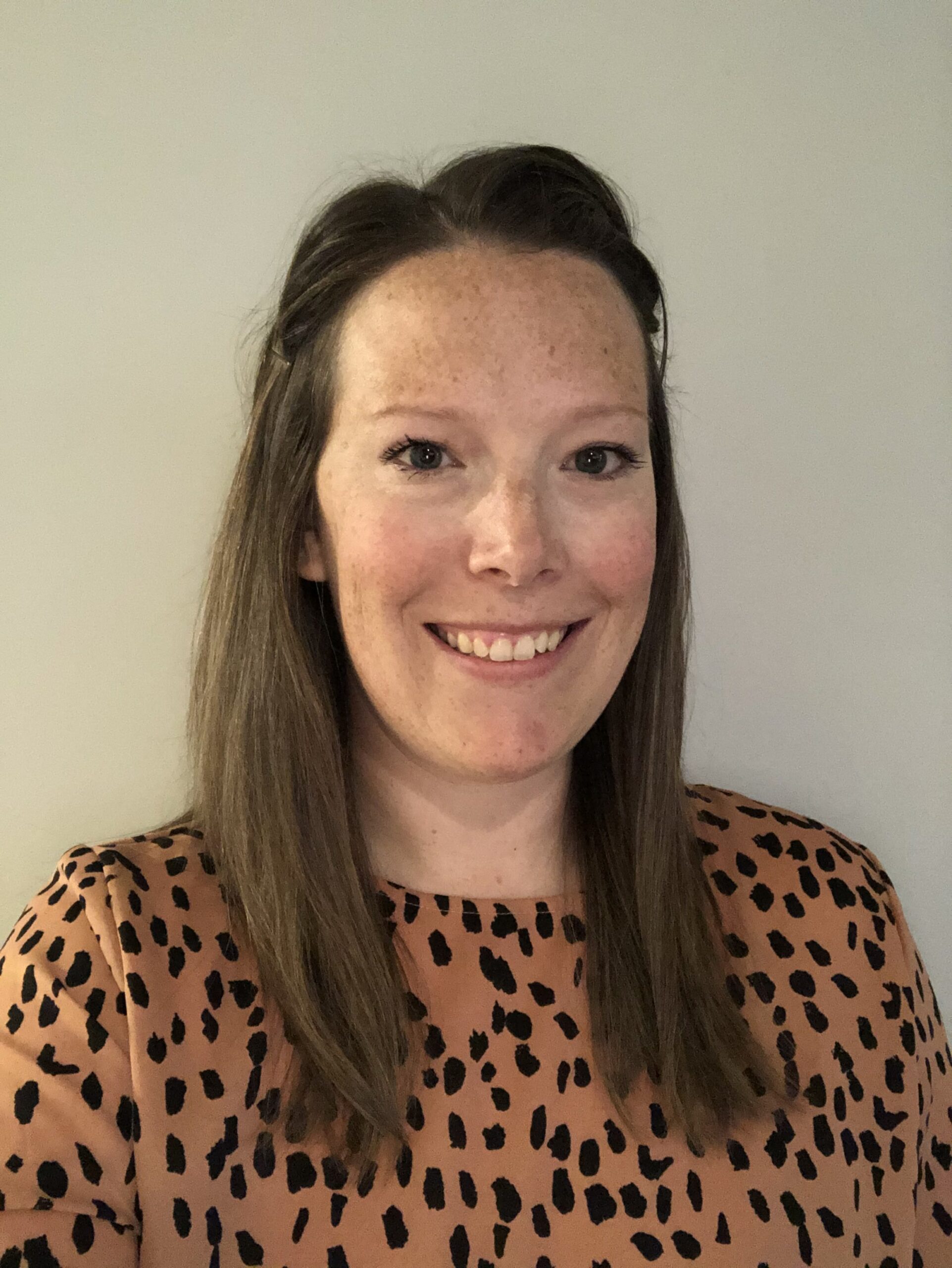 Michelle Hopkins, RN, BSCN
My passion in nursing has always been women's health! I graduated from Thompson Rivers University in 2008 with a Bachelor of Science in Nursing and completed my Perinatal Specialty in Nursing at BCIT. I have been working in labor and delivery for more than 12 years now at ARHCC. It's a privilege to be involved in a family's birth experience and I take pride in my role as the nurse.
I have completed additional training in sexual health and have had the opportunity to work in local clinics specifically meeting reproductive health needs of the community.
I'm currently an instructor with BCIT in the Perinatal Specialty and enjoy mentoring and facilitating the learning of nurses new to maternity.
I have two children and enjoy spending time with my family outside.
I hope to bring my personal and professional experiences to this new and exciting role. I look forward to working in collaboration with this amazing team!
Back to About Us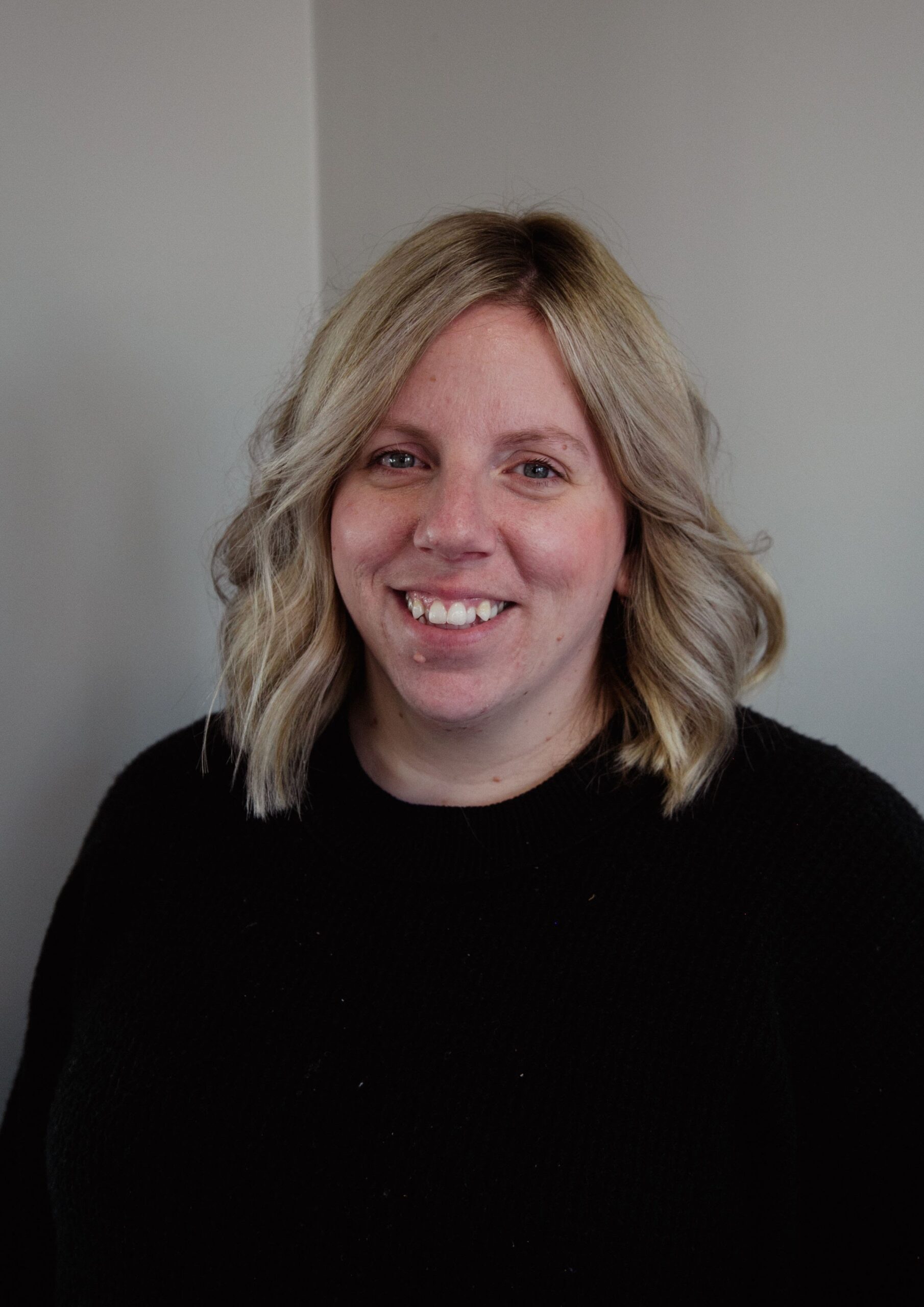 Candace Stock, Doula Coordinator & Educator
After gallivanting around the world to 27 countries doing mission work and photography (and a lot of surfing), I finally made my way back to BC to attend College. This is where I raced through my studies to become a counselor and fell in love with a prairie boy. We got married, I graduated with honors and we moved to China!
We moved to Saskatchewan after living in China, and soon were pregnant! We worked hard at our jobs but without friends and family around, felt that moving back to BC was in our best interest, especially as we were starting our family. I gave birth to my first in August of 2015. I loved every minute of my pregnancy, labour, and delivery, and quickly found my path to becoming a doula. With my background in Counseling and my heart for birth, I really connected with the idea of becoming a doula. I registered and took my doula training through DONA in January 2016.
Since I began my doula career, I have been attending 1-2 births a month. In this time, I have also had two more of my own children! I have three kids now, aged 5, 3, and 7 months. Each birth experience has been vastly different and has shaped me as a doula, a mom, a wife, and a counselor.
It is important to me that women feel supported, advocated for, and validated in their journey. Supported in their decisions, advocated for their choices, and validated in their experiences. I believe that a doula's support in birth is important for moms to feel safe, secure, and cared for. I studied a lot of topics revolving around mental health while in school and as I became a mom, was very aware of what was happening in me and those around me. While pregnant with my third, I became depressed and my eyes were opened to the lack of care for moms suffering mental health issues while pregnant and postpartum. My hope is that we can become the net that catches many moms falling through the cracks.
Being a doula to me is one of the greatest and highest honors I've been given – what a joy it is to be invited into such a life changing event.
Back to About Us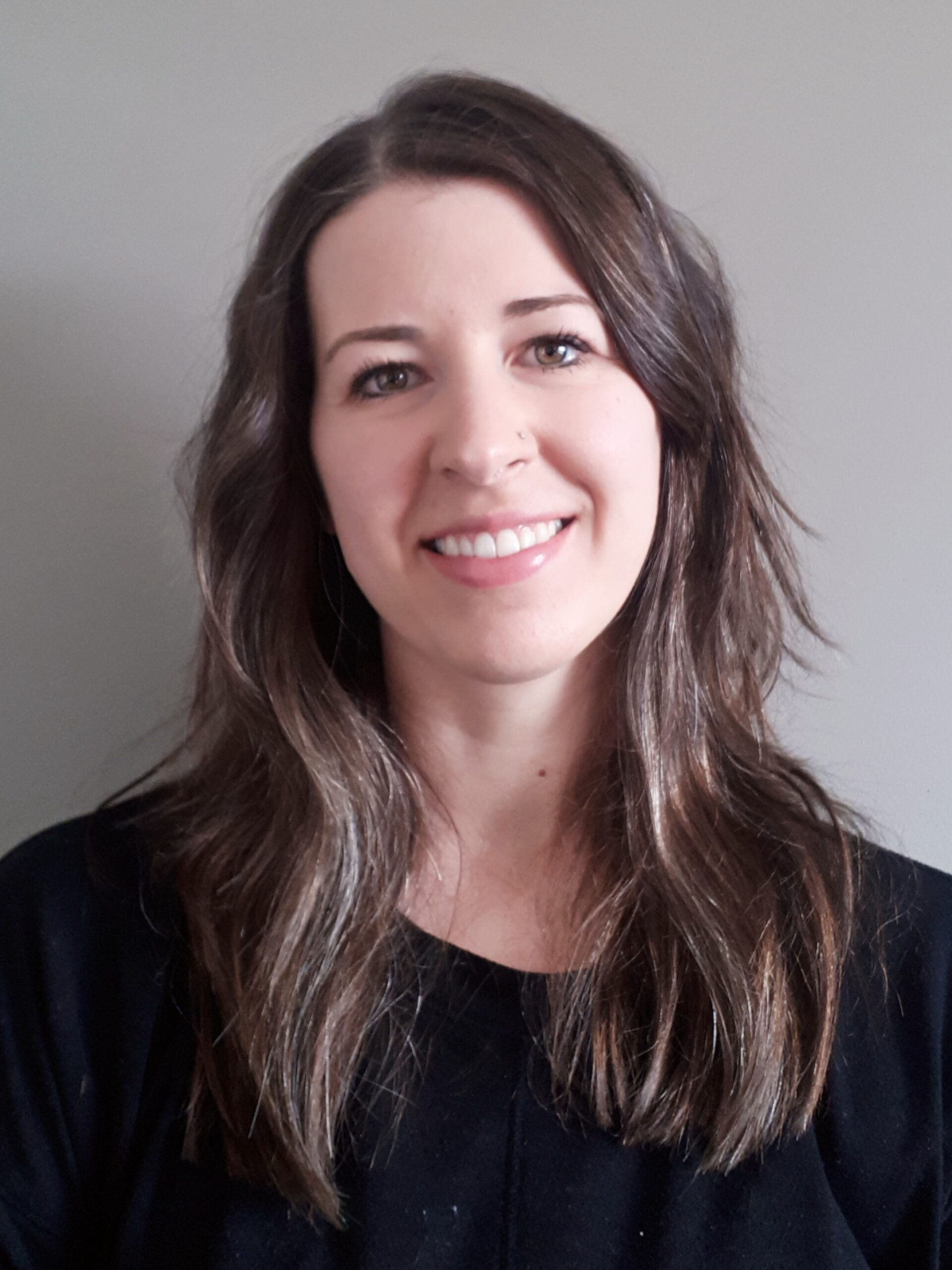 Rachel Wiens, RCC
My experience after the birth of my first child fueled in me a desire to help women as they navigate the complex emotions surrounding the "fourth trimester". I'm passionate about working with women who are facing struggles related to pregnancy, birth trauma, postpartum depression/anxiety, pregnancy loss, and the transition to motherhood. I consider it an honor to provide a safe space for women to process and share their stories, and I approach my work with warmth, authenticity, and non-judgment.
I've been working as a Registered Clinical Counsellor since graduating from my Master's program in 2014. When I'm not in the counsellor's chair, you can find me at home with my three children, curled up on the couch with a book, or outside breathing in the fresh BC air.
Back to About Us
Contact Rachel
Brittany Leinweber, Midwife
My interest in midwifery began with a part-time summer job I stumbled upon as an administrative assistant for my local midwifery clinic. At that point in my life I was pretty naïve as to what a career in midwifery entailed, so I took to the clinic library and became quickly fascinated. I was completing my Kinesiology degree at the time and began to notice a switch in the research I was doing. I started gearing all papers and projects towards anything pregnancy and/or newborn related. Around that time, I knew that not only was I passionate about the health science behind pregnancy and childbirth, but that I also wanted to help empower and advocate for women during this momentous time in their lives.
I was born and raised in Langley BC. In 2013 I completed my Bachelor of Kinesiology from the University of the Fraser Valley. Here I also played varsity volleyball, and met my husband. Shortly afterwards, I moved to Calgary where I attained my Bachelor if Midwifery from Mount Royal University.
In my spare time I can be found hiking, mountain biking, and hanging out with my son.
It is an honour for me to be a part of this sacred time in your life. I am looking forward to meeting and learning more about you and your family.
Back to About Us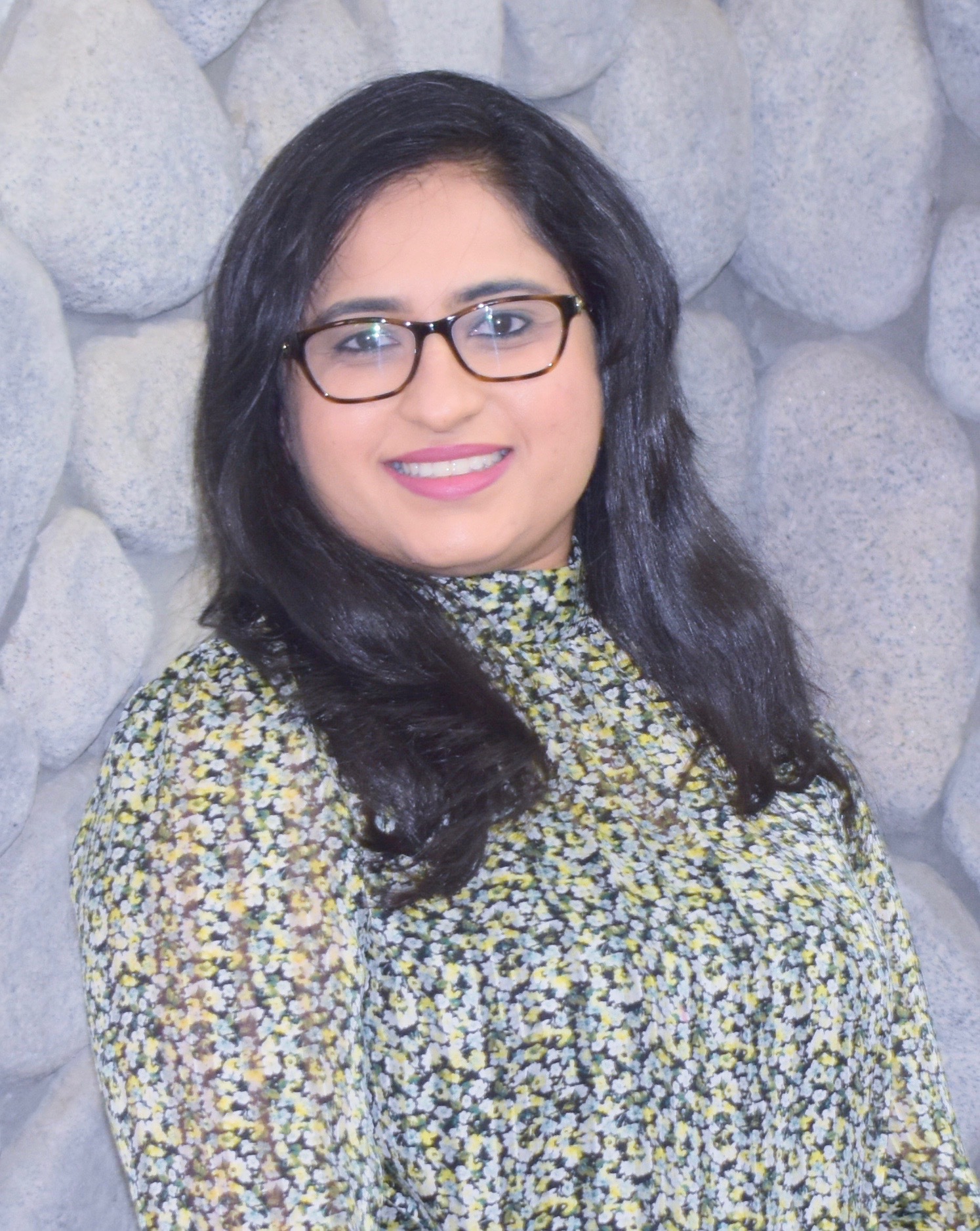 Akashdeep Kaur, BPT, Pelvic Floor Physiotherapist
My name is Akash, and I am happy to be joining the Fraser birth collaborative team as a Pelvic Floor Physiotherapist. I graduated with a Bachelor of Physiotherapy Degree in 2010 and then completed Fitness and Health Promotion program in 2012. I have been working as a Registered Physiotherapist in Canada since 2014. I always had a special interest in educating Women about Pelvic Health and supporting them throughout pregnancy and various stages of their life.  I have completed various post-graduate physical therapy courses to manage Low back pain, Pelvic girdle pain in Pre and Post natal women, Diastasis Recti, Coccydynia (Tailbone pain), Incontinence (Stress, Urge, Mixed), Prolapse, and Pelvic pain conditions.
I am excited to join Fraser Birth Collaborative and be a part of an interdisciplinary team focused on helping and supporting women during maternity.
In my free time I enjoy travelling, reading, discovering new things and spending time with my family and friends.
Back to About Us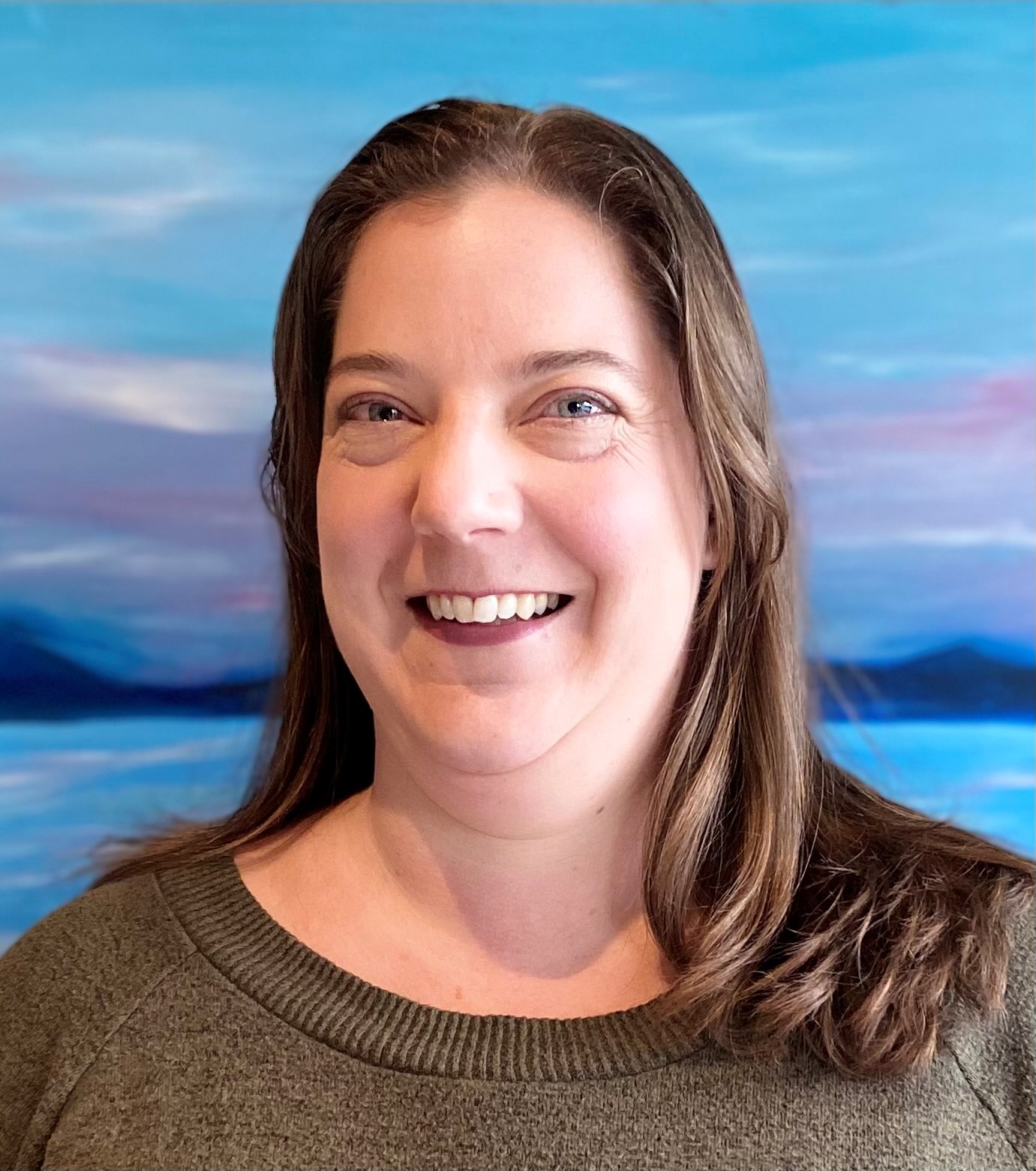 Lyndene Janzen, RN
I am so grateful to be a part of the Fraser Birth Collaborative team!
I grew up dreaming of being a mom, nurse, and a singer.  My grandfather told me I could definitely be all those and I'm happy to say he was right!
My nursing career began in 2005 after graduating with my BScN from Trinity Western University.  I got married a week later and moved to Vancouver Island where I began my nursing practice on multiple units and worked with youth alongside my husband.  I had always loved babies and had a fantastic experience in L&D in nursing school so it was an easy decision to pursue my perinatal specialty in 2007 when we moved back to the mainland to settle in Abbotsford.
Since then I have been working in Maternity and growing my own family, both of which bring me tremendous joy.  I have a specific heart for those navigating losses, unexpected medical complications, and mental health challenges.  Throughout my 15 years of maternity nursing and through my own experiences I have learned that no pregnancy is perfect, no woman is invincible, no baby is a perfect angel – but with knowledge, compassion, humility, and community – having and raising a human is the most empowering experience one can have.
I have four incredible kids who keep me busy (and humble), a house full of pets, and a great husband who keeps me laughing.  As a family we love outdoor recreation – camping, hiking, biking and swimming; as a couple we like to lift weights and go out for breakfast; and when I take time by myself it's to enjoy a novel or play with watercolours!  Oh and yes, I do sing – in choirs, while baking, in church, with my kids, in family sing alongs, at staff party karaoke, and of course in the shower!
Thank you for trusting Fraser Birth Collaborative with your pregnancy, birth, and postpartum care.  It will be my honour to meet you, to care for you, and to support you through these significant moments and experiences.
Back to About Us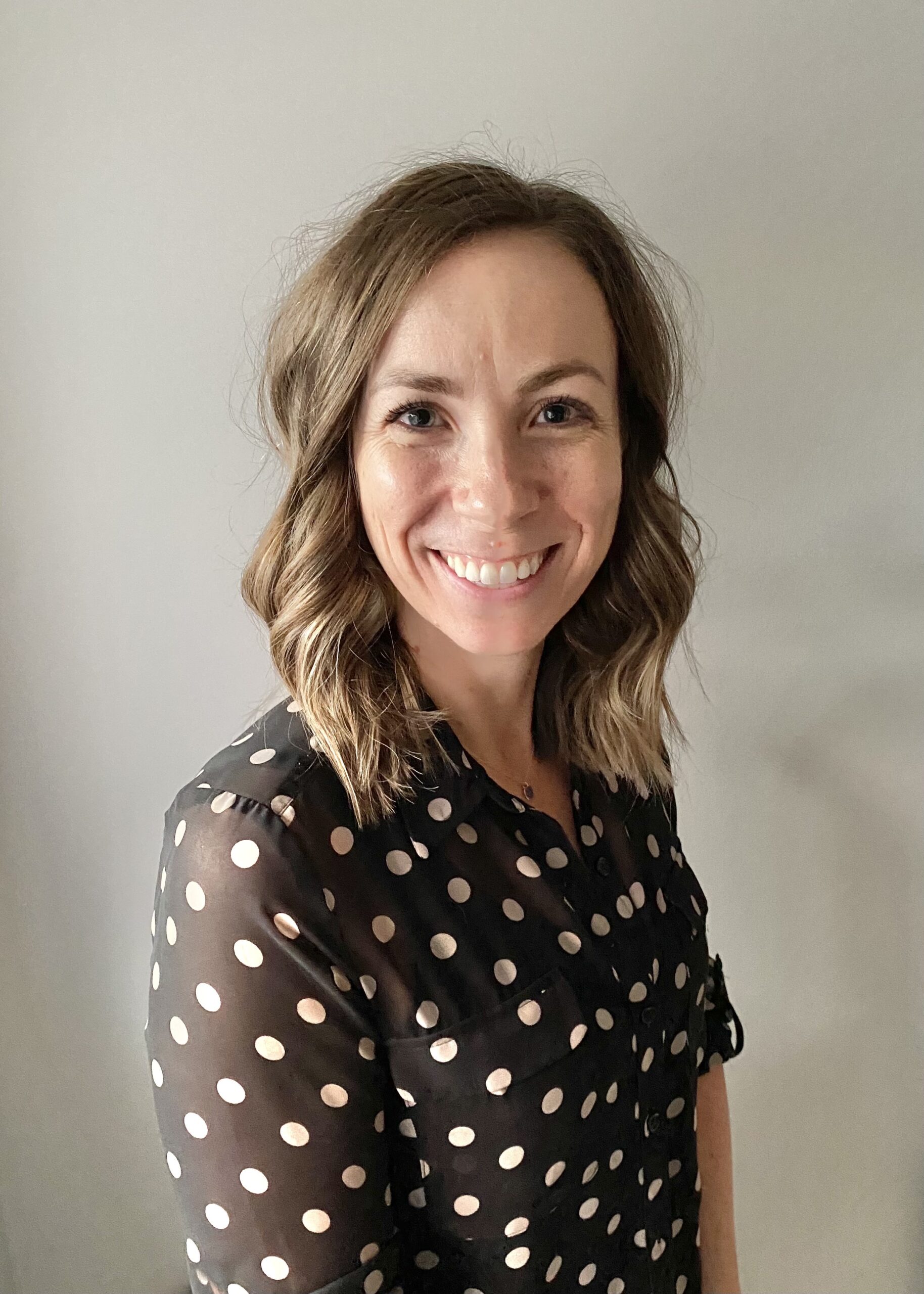 Sarah Jane Kaminski, RN
I grew up in a small prairie town and moved to the west coast to attend Trinity Western University.  I graduated in 2006 with a Bachelor of Science in Nursing.  After working for two years as a surgical nurse I made the change to neonatal nursing.  In 2008, I attended BCIT to obtain my Neonatal Nursing Specialty Advanced Certificate and have been working in the Abbotsford NICU ever since.  It has been a gift to care for hundreds of Abbotsford's tiniest patients for the past 14 years.
When I'm not working, I'm busy at home with my husband and three children (boy, boy, girl) born in 2012, 2015, & 2017.  We are an active family and like to be outdoors hiking or paddle boarding, and travel as much as we can!
A highlight of my nursing career was when my husband and I traveled to Uganda, for a year, to live and volunteer.  I was able to put my nursing, and specifically my neonatal knowledge, to work as I cared for sick and vulnerable babies.  While there, I helped to open a new home for orphaned children.
I'm excited to be joining the team at Fraser Birth Collaborative.  Being entrusted to provide care for babies and families is both a privilege and an extraordinary responsibility. I thank you for allowing me to journey along with you!
Back to About Us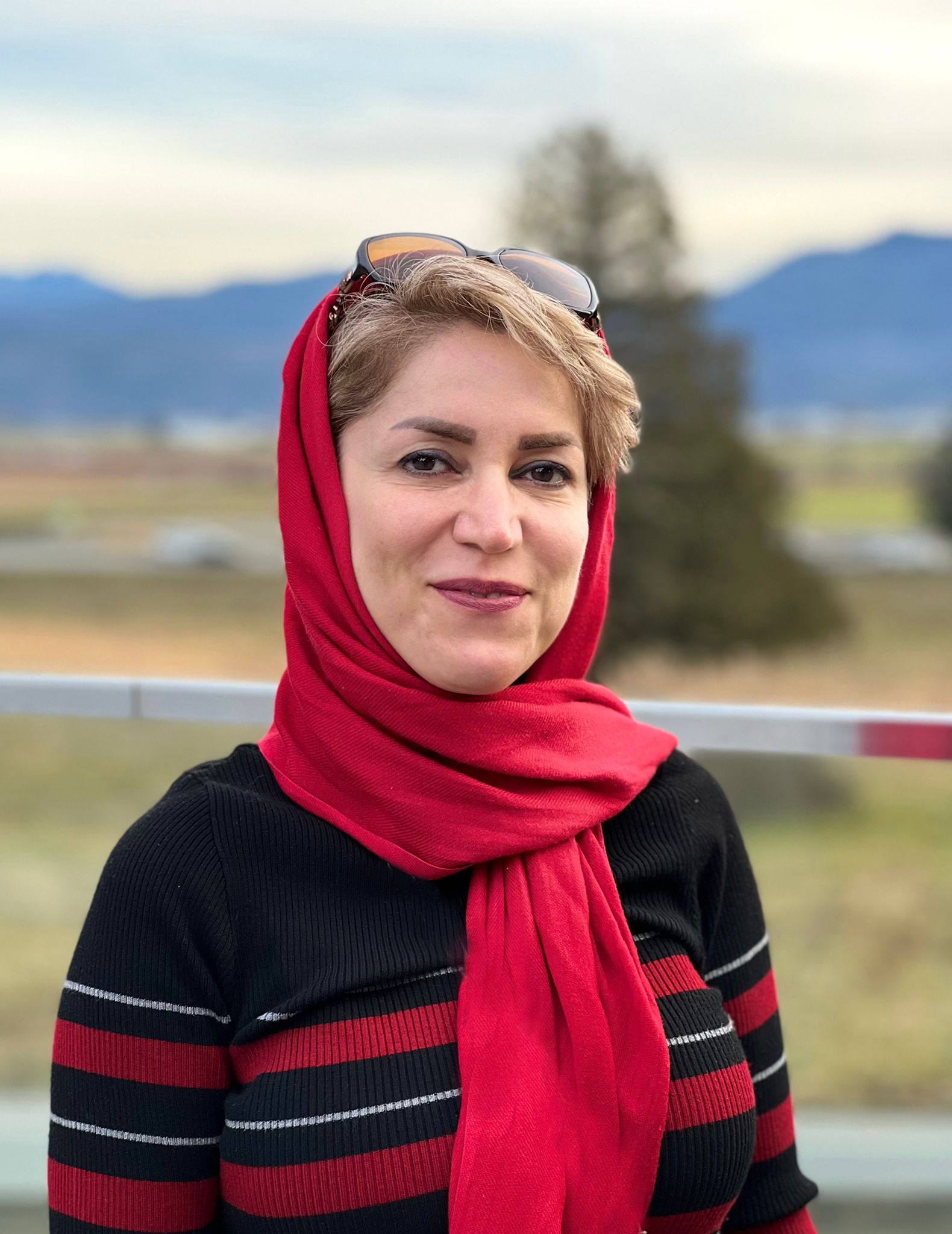 Nooshin Nikpartow, RM
I was born and raised in Iran, and completed my four-year Bachelor's degree of Midwifery in 1995. After 11 years of practicing Midwifery, my husband and I along with our two young daughters left our family and friends in Iran to start a new and exciting life in Canada.
Since our arrival in 2006, I have completed Master of science at the University of Saskatchewan and became a Canadian Registered Midwife in January 2009. Before moving to Abbotsford in June 2011 and having the privilege of serving the growing families in the beautiful Fraser Valley, I was honoured to be one of the first midwives who stablished the midwifery care in Saskatchewan.
Midwifery has been my dream and my humble work, to support the incredible process of two hearts, the mother's and her baby's who is coming into this world.
Back to About Us